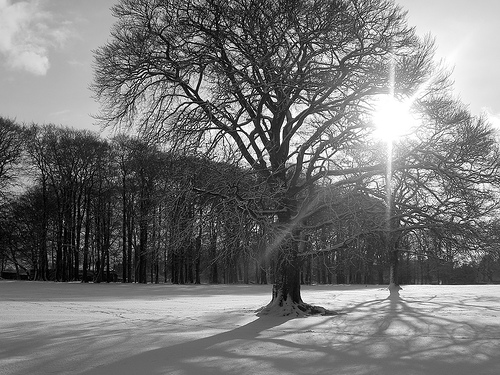 © John McKerrell, used with permission
In a very interesting few weeks, Adrian spoke at FACT (Liverpool's foundation for art & creative technology) about IoT and then Hakim spoke at the local Linux user group LivLUG. The latter talk reuses several of the slides and ideas, but with a rather different approach. Here is an edited transcript of Hakim's talk.
When you talk about the Internet of Things people ask you, well what is IoT? And if you ask Adrian, he has a very good idea, but of course he's worked with it for a long time. When people ask me I tend to get a bit confused and blather a bit. So I looked on Wikipedia, as Bob (LivLug organizer) suggested, and you get a very long incomprehensible article about very commercial things to do with supply chains and RFID and all kinds of technology, but very little motivation about why you'd actually want to do anything with it.
The topic is "Enchanted Objects and the Internet of Things for Humans" and while it might be a good idea to start off defining what IoT is... But I'm not going to do that. Instead I'm going to look at the other 2 parts of the title. I'm going to look at enchanted objects and humans.
So, the very first thing that you do when you want to find enchanted objects is... you go on a quest. And I thought we should all go on a quest to the Enchanted Woods. And the reason for that is that forests are a very human scale place to go for a quest. So it's not going to sea to a distant land, like an epic hero. Or to the world of the dead like a demigod or magician. We'll just go to the wood, which is just outside the village. It is a bit scary: there might be wolves, there might be bandits. There might be goblins. But it's not too scary, you can let children go there carrying baskets of fruit for their grandmother. So let's all go to the enchanted woods and see what we find.
The first question you might be asking is: why I am at a LUG supposedly talking about technology and then actually talking about quests and magic. Well, you all know the quote from Arthur C Clarke: "Any sufficiently advanced technology is indistinguishable from magic." And I think that the reason for magic and the reason for technology are actually the same thing. You have desires, things that you really want, and you wish you could have them. You wish you had more money, you wish you had food, you wish you had a beautiful princess. So you cast a spell and... well, in this world magic mostly doesn't work. And then technology comes after that. People realise that, sure, you can't just wish that you had food in front of you but you can invent the plough and harness it to an ox and then sow seeds and invent agriculture. So technology and magic share the same roots and solve the same problems.
As I was thinking about this talk, I remembered that I'd read an article recently in the Guardian about 10 magical objects from literature, and many of them from fantasy literature, or possibly children's fantasy. And I thought it was quite an interesting article. So here are Conrad Mason's top 10 objects:
The Luggage
Magic Carpet
Excalibur
Turkish Delight
Seven League Boots
Anaklusmos/Riptide
Treasures of Elidor
The Elder Wand
Mjolnir
The One Ring
You can subdivide these 10 objects into a few different categories.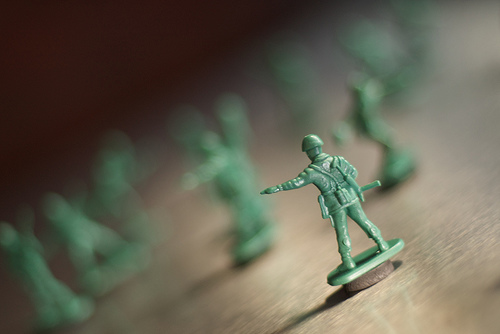 CC-BY-NC-SA Nicole Aptekar
First of all, you've got weapons: magic swords, magic hammers. Even the elder wand, from Harry Potter, is a sort of weapon, as you can use it to zap people. And if you think about technology, the first things that humans have invented is how to hit people with... rocks. And then they've learnt how to sharpen those rocks, so they can stab people with them too. And then they invent bronze and iron and guns and all kinds of good stuff. So military has always been a massive driver for technology... and for magical objects as well as technological ones.
And another thing you get a lot in magic is wanting to be somewhere else, and to get there comfortably and quickly. And it's not just something that people want in magic and fiction, ti's something that we want when we entrust our lives to Merseytravel or to the London Underground to get to work in the morning. There is lots of technology related to transport: people invented horses... well, they discovered how to ride them. They invented the wheel. Eventually we get the bicycle and public transport, which are very human scale technological approaches to the same desires as the magic carpet. And of course you've also got space rockets and private jets, and army helicopters, which aren't really an everyday human solution to transport. But there's a lot of things that are available to us too.
One of the objects on the list was the magic Turkish Delight from the Lion, the Witch, and the Wardrobe. There is lots of research and technology that goes into making food tasty. So MSGs... or flavourings and food colourings. There's also research into food sustainable. Permaculture and city farms and so on.
Then we have the luggage, from the Discworld novels. This is a bit of a wildcard. It's a big chest, and it walks along on little feet, so you don't have to carry it. And it can store an infinite number of things including... people, because it eats them occasionally. So perhaps that isn't so convenient. But if you think about it, people do put a lot of stock into making things light. Making tents that you can carry with you, a whole home that you can carry with you. Or rolling-suitcases, because these days we tend to have very smooth pavements, so they've suddenly become more convenient — you see them so much more nowadays than 10 years ago.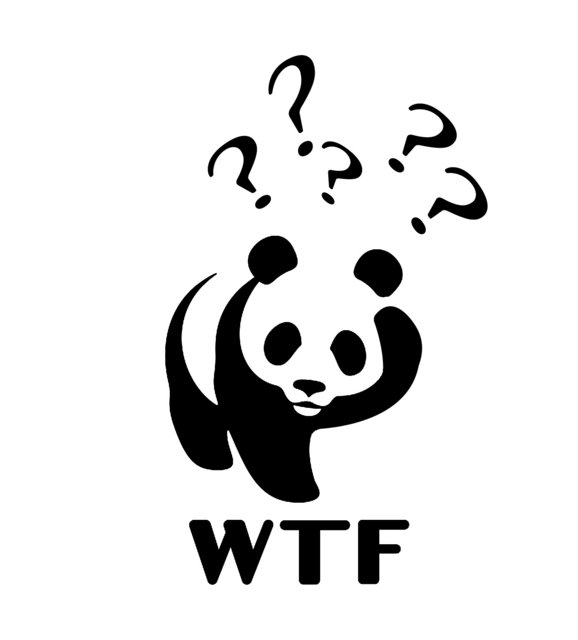 And then you have these other things which... do what exactly? The One Ring makes you invisible, which is nice. But it's also an object of great power and it amplifies things, and it's... evil. So what exactly does it do in actuating human scale desires? It provokes conflict and gets thrown into volcanoes, but it's not the same class of object I think. The wand as well: it amplifies magic but what is it? A power supply? A middleware? These are more religious, mystical objects, than human ones. And that to me almost makes them less interesting, or at least differently interesting.
So I guess though I said it was an interesting list, and of course it is author Conrad Mason's favourite list of his top 10 objects, it's not necessarily my list. I'd like to see more things that are on a human level of magic. And if you think about where you can find human-scale stories of magic, you'll find them in folk tales. So, let's imagine Little Red Riding Hood running after us into the forest, to join us on our quest...
And another place you can find this is, oddly, in some societies' epic literature, such as the Kalevala, which is the Finnish national myth. And the reason why, I think, you get human level magic in that is that the Finns were relatively unsophisticated. They didn't have their own royalty, because throughout much of their history they were ruled by the Russians or the Swedes. They were basically peasants and you can tell that because: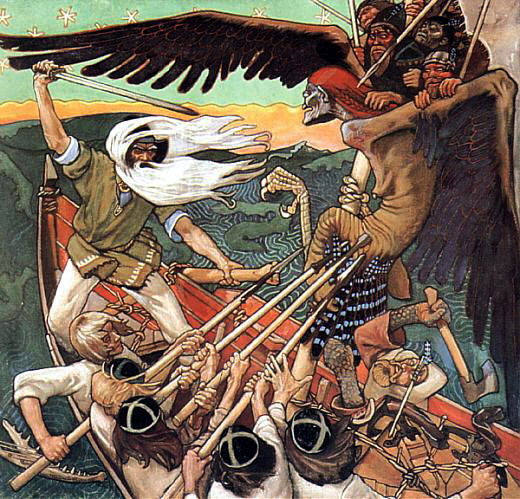 Akseli Gallen-Kallela 1896, via Wikipedia
This guy here is Väinämöinen, and he's effectively the king of the heroes. And he is a half-God basically, an Odin character, and a very powerful magician but he's also a wealthy farmer. And so one of the first times that you meet him, he's being introduced to a very beautiful young woman whose parents are trying to marry her off to him, and she's very upset because he's this boring old pompous farmer, and she'd rather marry a more exciting, good looking young man. So he has these two roles, and I think that's quite interesting, and we'll see some more of that tension as we go on.
Now, there's a whole class of magical objects that the list that we looked at didn't touch on at all.
Music. The Kantele is basically a very simple harp. It's not fretted, and it doesn't even have a sounding board, so really a very simple instrument. But the Finns love it because it's their magical national instrument. And the first one was made from the bones of an enormous pike and threaded with horse hair (magical horse hair obviously). And when you played it, it would make rivers stop and birds and squirrels gather round to listen. A bit like Snow White in the Disney films.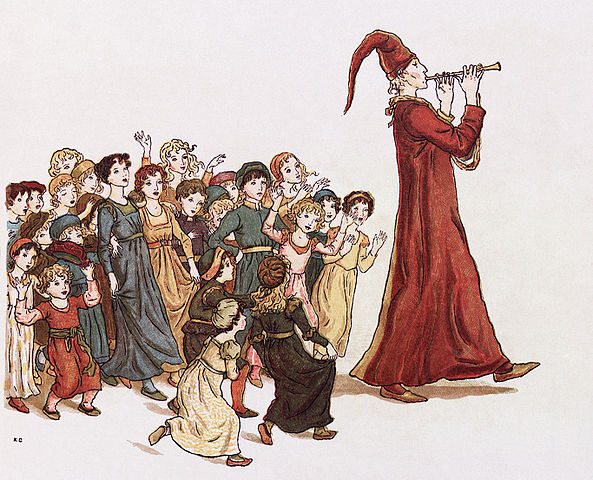 Kate Greenaway 1888, via Wikipedia
But music (or at least technology) can also be used for evil.. or at least for revenge. So the Pied Piper of Hamelin uses music first for pest control, and then to steal away the children of the town of Hamelin. So let that be a lesson to you to never piss off a techie.
And another really big element of magic and technology is healing. Everyone wants to live longer, or ideally live forever. So you have fountains of youth, you have the salve of healing from, again, one of the Narnia novels.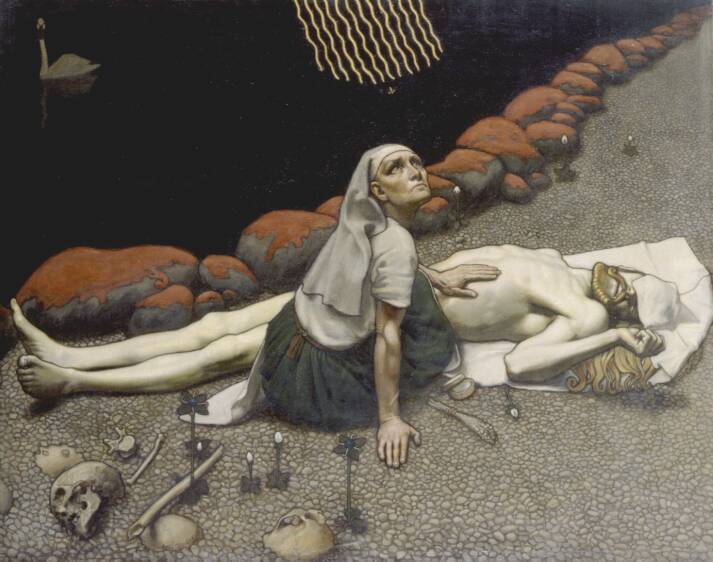 Akseli Gallen-Kallela
This is Lemminkäinen, another Finnish hero. He's actually dead... well, we want our loved ones to be alive, and to be well, and to be happy. And so resurrection and healing are the same desire, in the context of magic. Of course it's a harder problem in the context of technology, though there's lots of research into both. Consider cryogenic freezing, or research into uploading your brain, and the whole transhumanism concept. And the (relatively) more mundane research into medicine and health.
And again, we're talking about IoT, magical objects for humans. And what could be more human than the very base of Maslow's hierarchy of needs, which is just having enough to eat. And enough money to not get evicted from your house, and be able to buy food and clothes and maybe go out and have a beer every now and then. And you could say that, yes, these days, we're more worried about "Oh, I've only got an iPad 3 and I really want this new iPad 4", so there's the whole discourse of over-consumption and consumerism in the Western world. But before we can have those we have to have the base of having enough to eat. So the Golden Goose is a really good parable for that.
And again, because I'm focusing on Finnish mythology, the Sampo, which exists in all of the Northern mythologies, and I believe in some of the Celtic ones, so you may have come across it in Irish or Welsh stories too, is a magic mill that can produce grain, it can produce coins, and also salt. Because salt was a very rare commodity, unless you lived near a salt pan, and Finland doesn't really get hot enough to have very good salt pans. So this magic object of plenty gets stolen by the Witch Louhi, and all the heroes rush to recover it. And they get it back but in the resulting kerfuffle it gets set onto full speed ahead Salt! And locked onto that setting, and then lost in the ocean... and that of course is why the seas are salty.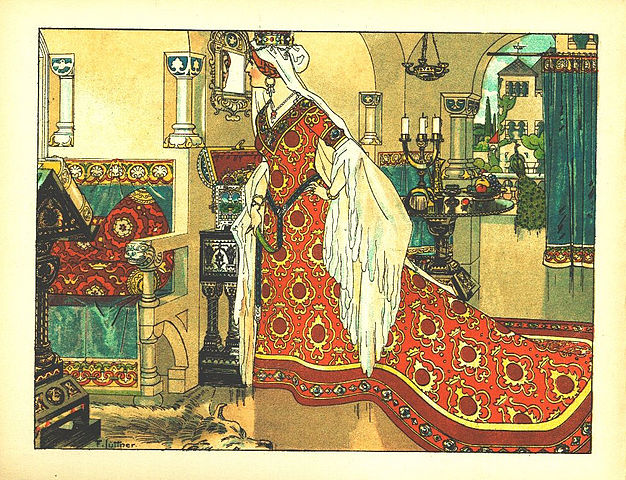 Franz Jüttner 1905-1910, via Wikipedia
And now we get onto a completely different class of object that maybe seems a little more like I might be coming round to what you thought I was going to be talking about from the start... which is objects that are to do with information. So you have the Queen in Snow White who goes to her magical mirror and asks "Mirror mirror on the wall, who's the fairest of them all?" She's basically checking her Facebook page to see how many Likes she's got, or karma on Reddit. And she gets really pissed off when she sees that someone else is trending on Twitter, god damn them!
And this is a really nice example, which I'll come back to later. The hero Lemminkäinen, before he gets himself killed, as we saw before. He's a very dashing hero, and a bit of a womanizer. He rushes off to the North to do some epic quest. And his wife and his mother are sobbing, telling him that it's very dangerous in the far North. Far more dangerous than our quest in this forest. So he tries to reassure them by throwing down his comb and saying "Well, dear wife, dear mother, if my comb starts to bleed, then you'll know that I'm in trouble". And you want to know if your loved ones are in danger.
Finally you have toys, another magical object which is quite interesting. And I guess, once you've got your grain, and you've got your coins, you want to have something that is also fun in your life. Something playful. So you have Pinocchio being turned into an animated puppet and then into a real boy. You have Tom Thumb who's a human but toy-scaled. And there are various other examples of that throughout folk tales.
So these are all examples of human scale magic. And compare that to Epic Magicks, which is the thing that I was kind of skeptical of with the One Ring and the Elder Wand. They're objects that don't have a simple meaning. They're slightly overblown and awe-inspiring. And there is a place for that kind of magic, but it's a different place than what interests me at the moment.
And I suppose this is just one last example to show that you can actually marry the two things together. So though I am opposing the two, there is a place for the epic, and the overblown. So in Wizard of Earthsea, which has got dragons and epic struggles between life and death, and archmages, and all of those great fantasy clichés. But also, when the wizard Sparrowhawk wants a boat, though he could magic one up out of driftwood and spells, instead he takes a solid boat, made by a proper craftsman, clinker built with good timber, and then enchants it so it will be an even better boat, so the timbers will stay waterproof and its course will always be true. And that's like combining the best of traditional craft with technology, and I think that's going to be an interesting theme as I finally, very shortly, get to my point...
One interesting about magic is that it has lots of associations with secrecy. The Kabbalah is a Jewish mystical and magical tradition, and the name comes from the word for "receiving" because the knowledge was only passed down from teacher to pupil directly, and never taught to others. "Esoteric" means "inward". "Occult" means "hidden". Hermeticism comes from the same root as "hermit" so is about being kept apart from others. Even words that aren't related to that, such as Magic itself, comes from the Magi who were Persian astrologer-priests, and the priesthoods of many cultures have been cabals of great secrecy and mysticism.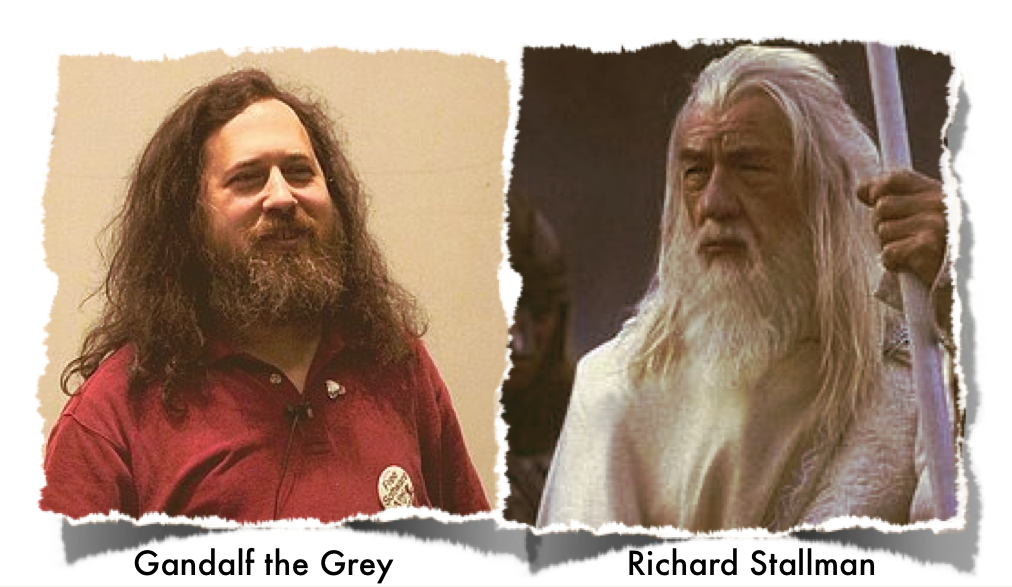 So here on the right is Richard Stallman, a noted OSS advocate. And on the left, Gandalf the Grey from Lord of the Rings. And as you can see, beards have often been a symbol of power and mastery for thought-workers such as magicians and open software developers. But I will come back to that later.
We've been talking about shadowy cabals. Adam Curtis had a very interesting series of BBC documentaries called All Watched Over By Machines of Loving Grace which discussed, among other things, Ayn Rand, objectivism, and how that affected a lot of the financial thinking in the United States and further. And the argument does suggest that, while in the past the secret cabals which had the power were magicians and priests. And nowadays the cabals are in the finance sector, the so called 1%. This is again very removed from the everyday for most people. These cabals are financial or technological, and there's often a big overlap between those fields.
© Travis Hodges for followme used with permission
This is Dr Sue Black, a Computer Scientist at University College London. She's been very active in the campaign to save Bletchley Park as a national monument, a very interesting person. She tweeted about the #followme project, where interesting people have their portrait taken and then nominate the next person. She wanted hers done in front of the Colossus. And of course she's holding a Raspberry Pi, one of the smallest and cheapest computers currently available. So the Colossus was at one point the absolute state of the art in computing power. And now it's probably less powerful than the Raspberry Pi, I don't know. It's fascinating how technology has gone from a computer the size of a building, which must have required a team of technicians to operate and maintain it, to something that you can hold in your hand — a couple of smart-phones, a laptop, an MP3 player...
And this brings us to the Internet finally. Back in '89 the 486 was arguably1 one of the first processors that was really powerful enough to connect to the Internet and do interesting stuff on the world-wide web. And at the time it came out, you could perhaps have bought a car for the same price (~$1500) And these days, the equivalent processing power might cost you the price of a chocolate bar. What that means is that suddenly, if you wanted a chip that can connect to the internet into something, you're no longer thinking that it will cost you the price of a car. Adrian, whose slides I've largely stolen and remixed for this talk likes the example of making a table: if you'd like to put a certain veneer on it, you could use a crappy plastic veneer, or a nice well managed oak-forest real wood veneer. Maybe it'll cost £1 more? £2 more? £20 more? It's a choice you can decide, depending on what your target market is. You can choose a certain effect and a certain quality, or not, depending on your priorities. And in 1989, if you were very rich and completely crazy you could have spent the money and put a computer in your table. Perhaps it would be a good conversation-starter for a swanky dinner party. But now, with a chip for 50 cents, it's a totally reasonable design decision for even a mass market product. So you can put a chip in your table. What would you do with that chip? Well, we'll come back to that!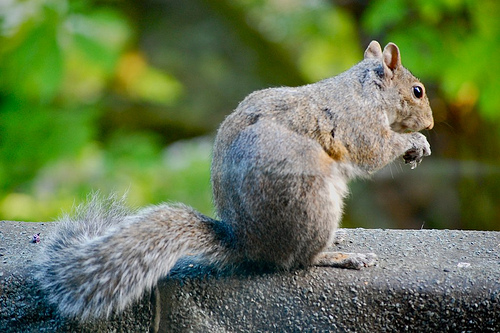 CC-BY-NC-SA Hakim
So, notice how we're talking now about the very cheap processors. And of course, yes, now with the $1500 from 1989, you could now buy a top-end graphics workstation GPU and a fast CPU for gaming. So you can get vastly more computer for the same amount of money. But looking at the other side, the long tail of technology, it's perhaps even more interesting to see what you can use with the cheap and plentiful devices.
As there's been this shift from computing power being huge and expensive to being smaller and cheaper, who takes advantage of that first? Often, though not always, you get an adoption cycle that starts with the military, who invented the internet in the first place, as a means for coping with potential communications failure in the event of a nuclear war or other kind of disaster. After military, you often get academia, who get to play with new technology early, as they're researching it. After that, business will often get involved for the purpose of efficiency and competitive advantage. And finally, the technology gets passed to us plebs, in some consumer-friendly way. That's not the only adoption cycle, but it's a fairly typical one for new technology.
If we now finally mention the IoT, let's consider this photo and consider what it might be for.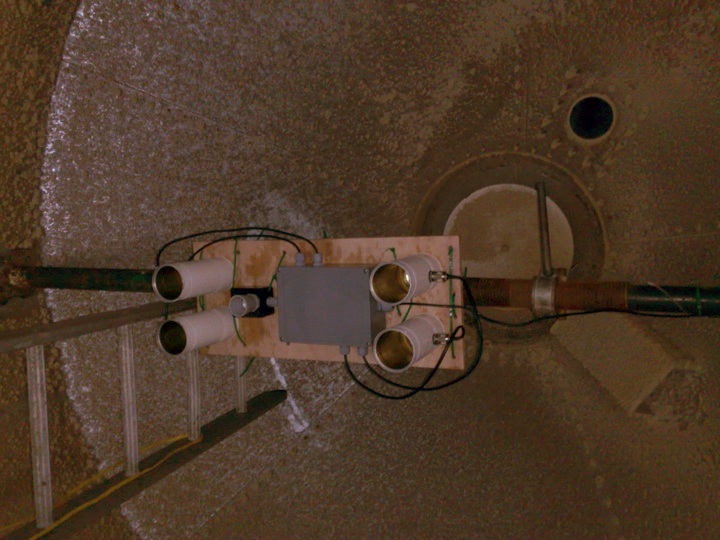 © Adrian McEwen, used with permission
This device lives at the top of a silo of chicken-feed. It's used to measure how much grain there is in the silo. When it gets below a certain threshold, the Arduino processor will connect to the internet to report that the chickens need to be fed, and a lorry will get dispatched with more feed. So it's all part of making that process efficient. If you ask yourself, is that part of the IoT for humans? Does it make life better for humans? Or... does it make life better for chickens? Is it something that chickens have written stories about magical objects that will feed them grain in this way? I'd guess the answer is no. It's not really for chickens. In the immortal words of Edward Monkton, "We can all fly as high as the dreams we dare to live. Unless we are a chicken."
And in a way it's not really for humans either. It won't make the farmer more fulfilled and more self-actualised. Of course it may make him happier, less busy, richer. But it doesn't qualitatively change his life as an object, only as part of a process.
So if you think of trinkets at a car-boot sale: old sewing machines, buckets, and plastic gnomes. They're very different objects to wifi cans at the top of a chicken silo. They're objects that have been designed on a human scale.
While I was researching magic objects, I found that a guy called David Rose, has already given talks and written extensively about the ideas that I was thinking about, such as enchanted objects, damn him!
He's categorised different classes of objects, a little different from the ones that I've suggested, but very overlapping, and has talked about them in relation to actual IoT objects.
Omniscience
Human connection
Protection
Health (immortality is better)
Effortless mobility or teleportation
Expression (or creative manifestation)
And we'll do that now: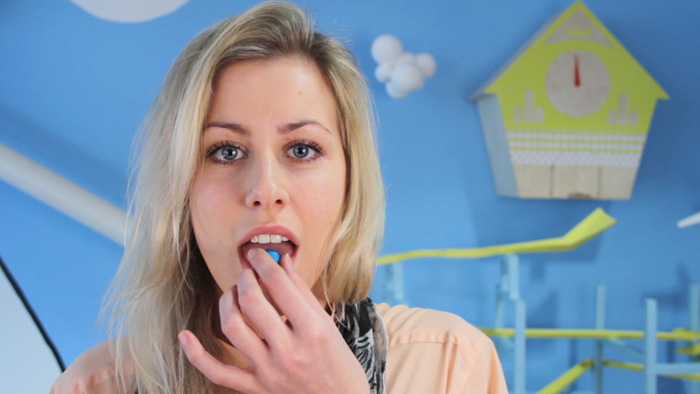 Sweet Tweet, by Uniform
So, you may already know Bubblino, a bubble-blowing robot that sits and listens to twitter, and then blows bubbles when he hears his name being mentioned. There seems to be something about Liverpool that encourages the building of strange toys that listen to twitter and then do stuff, because as well as Bubblino, built by Adrian McEwen, a design agency called Uniform have built a Rube Goldberg machine called Sweet Tweet. Every time someone follows their agency it releases a sweet down a set of rails.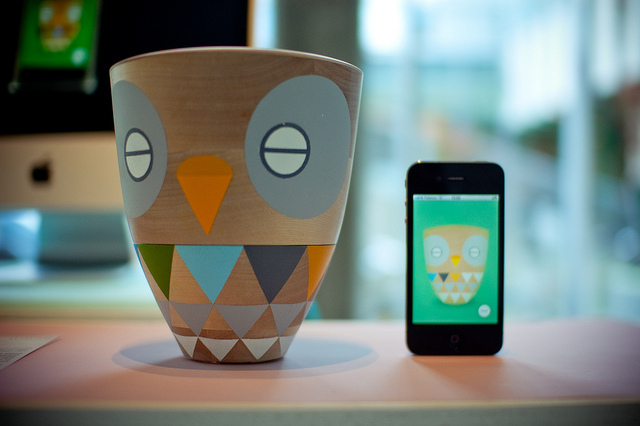 Ugle, by Voy
This is a project called Ugle, which is Norwegian for "owl". It's a wooden object, lathed and painted, so a proper hand-crafted object, and it has a very simple interface, where you set it to point its beak at one of these triangles of different colours. And you can agree with your loved ones at home what does each of the colours mean. So it could just be that Blue means "I'm going to be late home from work" and Yellow means "Stick the kettle on!" But it could be, if you're an international spy that one of the colours means "Your safe house has been compromised. Flee immediately!"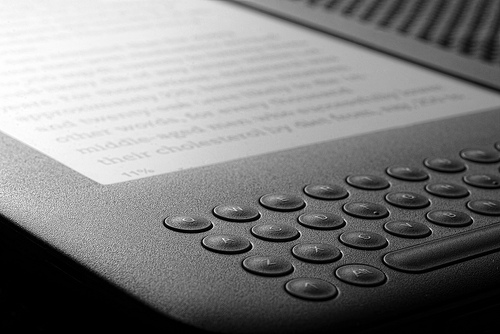 CC-BY-NC-SA Wendell
I've been arguing with Adrian about this, but I believe that e-book readers are also a magical object, connected to the IoT. Magical books, grimoires and so on are a huge theme of fantasy literature and the Kindle for example can connect to the internet and download whole books from thin air, and change its pages as you're reading them. In a sense what could be more magical and Internet of Thingsy than that?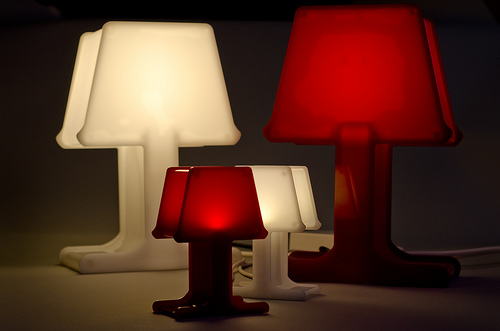 The Goodnight Lamp
This is the Goodnight Lamp, designed by Alexandra Deschamps-Sonsino. It's sold as a "big lamp" and a set of "little lamps". You keep the big lamp and use it as a bedside lamp, but you give the little lamps to your family and friends. And when you turn on your light, the little lamp at your mum's or your partner's or your brother's turns on, and they know that you've arrived home and are going to bed. So in a way that's a really nice idea and plays into the same idea of Lemminkäinen's comb — your family know that you're OK because they get this little bit of ambient information about how you are. And of course there are all kinds of interesting questions around this. Do you want your mum to know you came home at 3 o'clock in the morning? Maybe you don't... but perhaps the subtle integration of other people's life rhythms into yours via IoT devices will become appealing enough that it starts to become normal.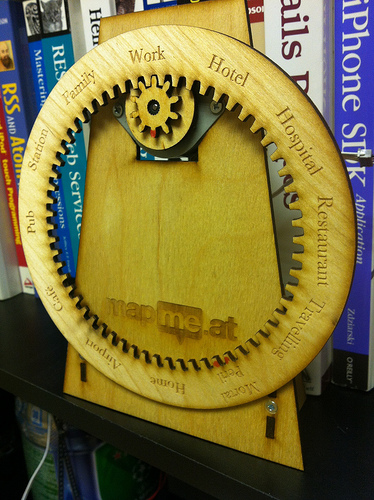 WhereDial, by John McKerrell
Some of you may have seen this device, made by John McKerrell at our office in DoES Liverpool. It's a location based clock called the WhereDial and it's inspired by the Harry Potter Weasley clock which has got hands that point at the location of each of the Weasley children. The WhereDial just has one dial, so it will display at just one person's location. It can point at various categories of place, like Work, Restaurant, Home, or Mortal Peril. It connects to a location service called mapme.at which John has already written, so he just had "lying around", which is nice. But of course it can use 4sq or Google Latitude or whichever location system you use. And as it realises that you've moved, the dial move. It's a nice and very "glanceable" thing. You could have it on your mantelpiece and occasionally you can just look over and see that it's turning so you should put the kettle on, and so on.
Here's that nice Mr Rose again, and one of his many projects is GlowCaps. They're basically an internet connected bottle cap for pills. And that sounds... slightly crazy. But people do forget to take their pills. So what this product can do is it can flash a light at you if it realises you're an hour late taking them. And maybe after half a day it could start making beeping noises at you. And at the end of the day if you still haven't taken them, it could send you a text message to warn you. And you could have it set up to send your daughter a message, or your doctor. It's quite interesting in terms of how it affects our relationship with healthcare and privacy. Apparently it's doing very well in the US.
A lot of people who go running will keep a journal of their run. Many people just use a mobile phone: it has a GPS built into it so it can track your location and speed, it has a screen to show you a map in case you get lost. It has internet connectivity, so it can send this information straight back to a server. So it has pretty much everything you need to log your run, but it does have one problem: it's a bloody great big phone, which means you have to put it in a bumbag or a strap on your wrist, and it's quite heavy and affects the way you run. So though it's a very capable device, it's not necessarily really optimized for the job. Nike+ and a few other devices like MotoActv and the Garmin sports watches try to do this in a way that is more thingified rather than being just another app on your phone. The Nike+ has a pod that you can attach to your shoe. So it's totally context sensitive — you'll never forget to take it with you running. They also have a paired device called a Fuel Band which is like a bracelet with a display with some very simple information about how fast you're going, what your pulse is, and so on. And because it's on your wrist, it's really easy to read the information as you run without worrying that you're going to drop your expensive smartphone.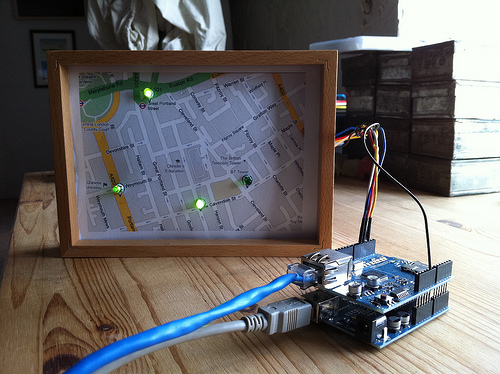 Homsense Bikemap by Russell Davies
We mentioned bikes before and this map by Russell Davies is a map of the TfL Bike rental stations near his home in London. The LEDs will switch on if there are at least 5 bikes at that particular station. And he has it on his wall by the door so he can look at it and decide that he needs to turn right instead of left as he leaves his house. And of course, with something so simple, you could argue that it would be easy to have an app on your phone. So as you're leaving, you'd have to get your phone out, unlock it, scroll to the page with that app on it, click, wait for it to open, wait for it to acquire GPS signal, wait for it to get the data from the API... And of course you'd get the same data. But this way he can walk out of the door, glance at it, and carry on going. So it's a nicety rather than a vital device. But it's rooted in a particular context and is quite useful.

Chromaroma
Here's a project called Chromaroma which isn't really the IoT, but I think it's quite interesting, because it's a way of playing with the Oyster card system. So Transport for London have spent a whole load of money and time developing this network of RFID card readers that will track your payments for travel on the London underground or the buses, so there's a whole load of data that they gather about you. And what Chromaroma does is count up how often you've been at stations and let you become the ruler of a certain station because you've been there so often. And it can also send you on missions, like "Go and visit James Street within the next week" to get extra points. So it turns the experience of travelling around London into a game. And though it isn't a thing as such, because there's no new "gadget", there's just this Oyster card that you've already got, it is interacting with a thing (the card) some internet connected things (the card readers) and remixing the information from them on the internet app. I think it's a really cute hack.
A very similar project which again uses Oyster cards, but purely because they have an RFID chip in them is City Peaks. What they've done in this office block is put an RFID reader on every floor. Then, as you swipe into it with your Oyster card for example, they can tell how much you've climbed the stairs. And their web app aggregates this data over the whole year and can tell you "You've climbed as high as Everest" or K2 or the London Eye... Again it turns a goal, of getting a bit fitter by climbing stairs instead of taking the lift, into a bit of a game. Again, it isn't quite the IoT... or is it?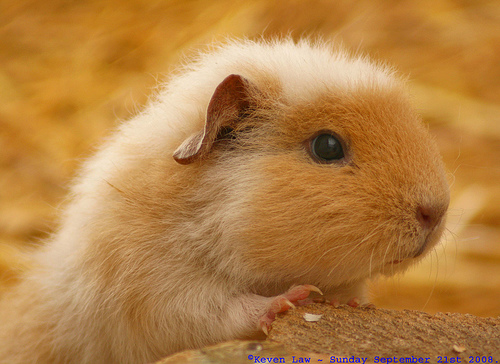 CC-BY-SA Keven Law
One of the really fun things about doing a talk is looking for CC-licensed images on Flickr. It's always especially fun if you try to look for concepts, rather than things. And so I searched for "open source" and this is the best image that I found. But it is very cute! I wanted to mention at least some basics about how you'd go about "building a thing" if you were interested in some of the ideas from the talk. And you've seen already that you'd have some sort of physical object, that would have some kind of computery thing inside it, and it will talk to some service on the Internet. And that service could be Twitter, for Bubblino, or it could be that you've written your own service, like mapme.at for John's WhereDial, etc. So there are quite a lot of overlapping areas, which might make it seem quite overwhelming to take on as a project, if you're not already expert in all of them. But...
Now I compared these beards before, and I realised that I was actually being a little unfair. Because I said before that magic was about secrecy and of course "open source" doesn't have that. Yes of course, you have the hacker reputation and the mystique of the famous big-name hackers. But you have a whole lot of information that is made freely available as open source that is completely counter to secrecy. And I don't need to preach open source to a Linux User Group, so I'll continue...
The Arduino is one of the currently most popular microcontrollers that you can use to build this kind of IoT stuff. And one of the main reasons is that all the schematics are widely available. They're open hardware. All the code for it is open sources. So it's very quickly got mindshare that, arguably more powerful, platforms like the Netduino haven't got. And yes, the Netduino, which is .Net based is more expensive too, but being not open source it hasn't had the same goodwill and enthusiasm, and eventually mindshare that the Arduino managed to gain.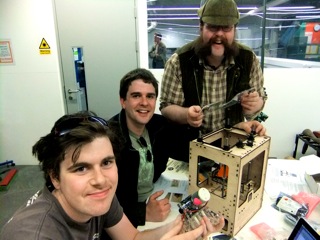 And of course being open source you have lots of local events. An event that's run at DoES Liverpool 3 times a month is the MakerNights and MakerDays. It's worth coming along because again it's the opposite of closed and secret magic. It's people showing other people how to do 3D printing or electronics or laser cutting and so on.2
A lot of the making community runs on open source hardware and software. Companies such as oomlout are producing kits like the ARDX and shortly the IOTM kit (co-designed by Adrian) with everything you need to get started — Arduinos and blinkenlights and so on.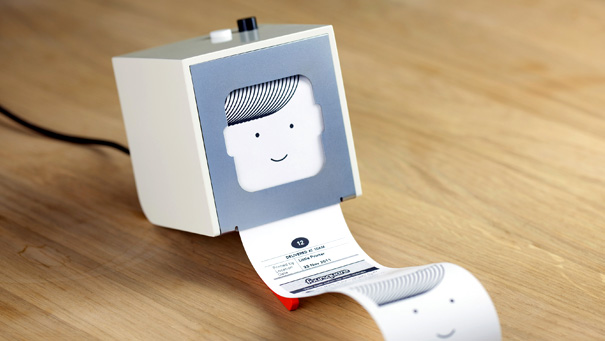 The Little Printer by BERG
Two final examples: people recently seem to have got very excited about the idea of very small receipt printers that are connected to the internet. So this Little Printer is a product from BERG in London which will print out today's Sudoku, your last few tweets received, and the weather forecast for the day. So in the morning you can wake up and tear off this little piece of paper in the bus. Now, of course you can read the same info on your smartphone, but it's just another way of consuming information, and it's cute, whether or not you find it actually useful. As you can see it's a beautifully designed object with the smiley face.
The code behind it is closed source, in contrast with various open source projects such as Adafruit's one and this next piece of software called hello-printer which will run against a commodity receipt printer, and do the same kind of stuff as the Little Printer. Now, the open source products are already shipping whereas the BERG one isn't. And part of that is that they are perhaps fairly batteries-not-included. So yes, there are libraries and so on, but you have to put the kits together and decide what you're going to print, and fix things when they go wrong. The Little Printer is going to be a very commodity, consumer product. And a lot of their added value is going to be talking to people like the Guardian and Foursquare and getting the packaged content from them, which is nicely formatted for these little pieces of paper.
Andy Huntingdon has coined the idea of the "Geocities of Things". The original Geocities allowed people to create websites... people didn't necessarily know what HTML was, and they might have had lots of <blink> tags, and ugly .gif animations and kittens... well ok, that hasn't changed... but there was a massive outpouring of creativity, and we're at a similar state with the IoT. Anyone can get an Arduino and connect a distance sensor to a device that makes a sound and then tweets about it. So you'll get lots of projects that might not necessarily be very useful but are a real part of self expression and creativity. So this is a really exciting time to get involved in this tech because it is going to become massive and perhaps... If you think of Facebook: it's shinier than Geocities, and more people use it, so it's a useful hub of friends to be on. But perhaps because it's so sociable and public, it's not necessarily possible to be yourself on it in, and may in the end be a more constrained medium and "less fun".
---
1. This being a LUG, people did argue with it, claiming they had connected perfectly happily to the internet with a 286. I'd blame Mike Kuniavsky, who I stole the information from, via Adrian, but that would be churlish... so, er, thanks Mike ;-)
2. there will almost certainly be a similar event run near you, possibly run by your local hackerspace.